At Healthcare Venues we are regularly asked by hotels and venues this question: "How can we receive and convert more enquiries from the Healthcare sector?"
My first response is that if Healthcare is a target market, they have come to the right people, as we look  to help in 3 ways. 1) Provide a sector specific listing on the Healthcare-Venues.com website with 2) an independent Compliance Index, and 3) deliver our Venue Healthcare Champion training course. Our post training Hints and Tips form just one element of skills training that takes learners, via a series of memorable methodologies, on a journey to become a venue's Compliance Expert.
So, welcome to the first in a monthly series of Hints and Tips where we tackle some of the more challenging areas around the organisation of code appropriate Healthcare Meetings and Events.
The hints and tips are aimed at hotels and venues however, if you are a meeting planner and are tired of explaining what TOV is and why it is important, you might just want to share this with the venues you work with so they learn something new. Not for those venues, it has to be said, that are on our platform and have already been trained to understand and action!.
So why are we covering TOV first? Well, it's because we are hearing from more and more corporate meeting specialists and agencies, that if a venue does not understand the importance of TOV, and support its reporting, they will be more likely to NOT want to work with the venue again!
I have split this hint and tip into the 'Background', so readers who don't know the history can understand why the accurate reporting of TOV is critical and non-negotiable. The HINT, if you like, and then the TIP.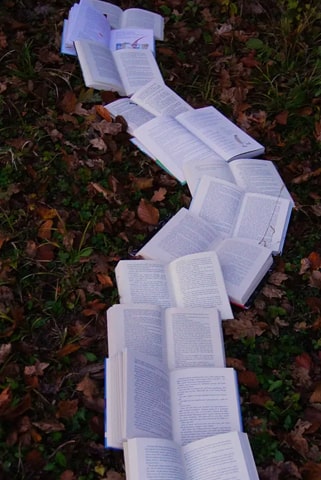 Let's start with some history. In mid-2007, Australia was one of the first countries to require the reporting of details from every industry-sponsored event ₁
The US followed in 2010, and passed  The Physician Payments Sunshine Act (now known as open-payments) to increase transparency of financial relationships between healthcare providers and pharmaceutical manufacturers ₂.This was the significant catalyst which started a global impact. I'll focus on the European requirements in this article.
It was on 2nd July 2013, that EFPIA (the European Federation of Pharmaceutical Industries and Associations) announced the release of its disclosure code for transfers of value ₃ to healthcare professionals and organisations. It required its members to disclose transfers of value to HCP's and HCO's as of 2016 for all transfers made in 2015 either on their websites or, where available, on a national platform for disclosure.
Before this, companies were displaying the total amount being spent on meetings for doctors on their corporate webpages.  Try a web search, you can access TOV reporting documents that are open source and open to scrutiny.
In 2016, healthcare companies in the European region now had to disclose payments made, directly or indirectly, to healthcare professionals (HCPs) for every event. relating to the following areas:
Accommodation: Bedroom only Rate

Catering: Breakfast, lunch, dinner, and coffee breaks

Travel: Plane, train, car, or coach transfers

Congress registration: Registration Fees
This action was aimed at satisfying the increasing need to demonstrate transparency in the relationships between the healthcare industry and healthcare professionals.
We are now in its 7th year, and we know the data being captured is far more extensive than the EFPIA template and, in most cases, it is the project planner that is responsible for collating all this data in a timely manner and it MUST be accurate. You can expect that for a meeting for 100 healthcare professionals, there is in excess of 40,000 pieces of data requiring validation and capture.
This all sounds reasonable and logical, and for us, as patients, it makes for very interesting and reassuring reading. However, the practicalities of delivering such large amounts of data are, like compliance, never straight forward and are time consuming. So, how can you, the venue, help?
We are all "BUSY" and Meeting planners are more so, and they tell us that if a hotel or venue does not understand TOV, and needs education on what it is, then they are far less likely to want to work with them. This is one area that is non- negotiable for the planner, and a significant part of their role.
So, for ANY hotel or meeting venue, not just those on the Healthcare Venues platform, that wishes to convert more business, you must understand the following: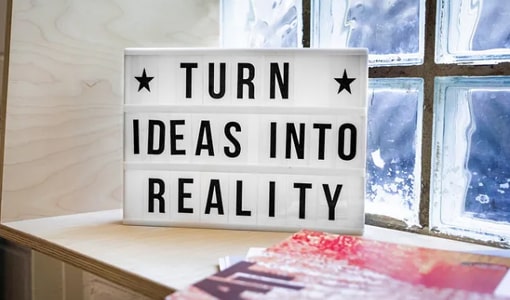 You must be able and prepared to break down your bundled rates, e.g., B&B or DDR rates.

Invoicing must be clearly presented in the format your client requires, it may be slightly different from company to company.

You must be able to do this within the requested time frame.
Note: Meeting organisers are not trying a tactic to unpick the profit margin within a DDR, but as you can now see, it is to make sure they can complete their report accurately.
It really is that simple, and it's the same for any client you are trying to win or retain. Understand your client, their pain points, and if you can make their lives easier, they are far more likely to be a 'returning customer', plus they will also spread the word of your excellence to colleagues and their broader network.
1 journals.plos.org/plosmedicine/article?id=10.1371/journal.pmed.1000128
2 openpaymentsdata.cms.gov
3 www.efpia.eu/relationships-code/disclosure-of-payments